Top Message
When looking back on over 90 years history of Nihon Tokushu Toryo (Nittoku), I believe it has been represented by Challenge, Creativity and Innovation in meeting the needs and expectations of customers.
As the whole world continues to experience drastic changes, we should understand the changing situation precisely and we believe our mission has been - and will continue to be - to develop new technology and products in line with customer's expectations, with key words of "safety" and "friendliness to the global environment" in mind, keeping ourselves always faithful and sincere as our motto.
As a manufacturer, we will establish a rationalized production and logistic system by incorporating the latest IT, to deliver quality products at reasonable price to our valued customers.
We incorporate steady efforts to improve our developing ability and to make excellent products to serve the society. Everyone at Nittoku will strive continuously in the 21st century with a motivation to expand in seeking the significance of existence in the world.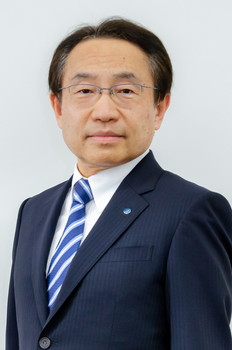 President
COO
Hiroshi Onda