Environment
Environment - the Nucleus of Our Activities
At Nittoku, one of our corporate guiding principles is "to pursue prosperity in harmony with the environment and in accordance with global standards." We make every effort to maintain this balance in all of our business activities.
As early as November 2002, all six of our manufacturing plants had acquired ISO14001 certification applicable to environmental management systems. We have also provided continual guidance and support to our overseas joint-venture companies and subsidiaries to help them toward the same goal. As a result, seven such organizations, including UGN, Inc. (USA), have since been certified.
Our efforts extend beyond certification to the active development of eco-friendly products and technologies. In our paints and coatings, we develop environmentally safe products as well as products that contribute to energy conservation; in the field of automotive soundproofing materials, we focus on the reuse of waste, such as paper and fabric materials, and the development of recyclable products.
Everyone benefits from our environmental preservation efforts, our motto in pursuing higher product functionality and social comfort.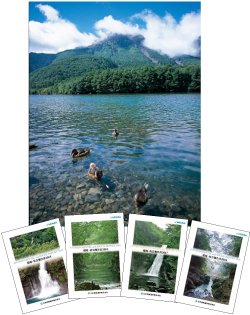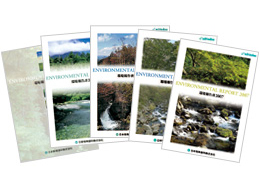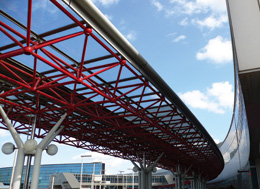 Environmentally-friendly photocatalyst coating at New Chitose Airport Terminal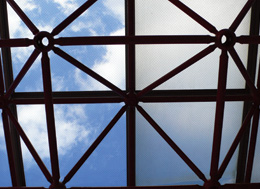 To be applied to left roof(Not applied to right roof)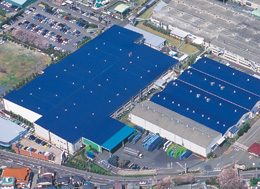 Thermal-insulating roof paint that saves the energy of air-conditioner and is environmentally friendly (Nissan Kohki Co., Ltd.)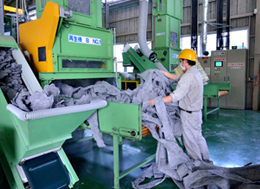 Production of acoustic material using recycled fibers at Higashi Kyushu and Shizuoka plants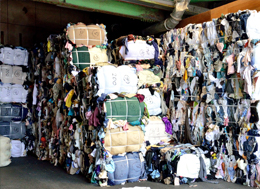 Used clothes for recycled raw materials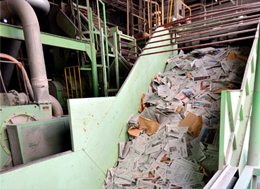 Recycle line of used papers at Hiratsuka plant